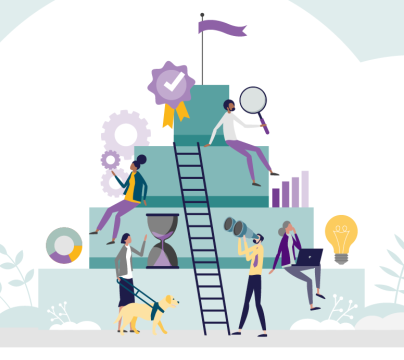 The 2024 Post-16 Summer Conference: Sixth Form Leadership: Raising Standards and Attainment in Post-16 Education 
The conference has been planned to provide current and aspiring post-16 leaders with the opportunity to develop their leadership skills, knowledge, and approaches to implementing effective teaching and learning strategies for all sixth form learners.  
This timely conference will provide school leaders with solution-focused approaches to current leadership issues in schools, bringing together leading national experts and experienced practitioners to help delegates explore the intent of their post-16 curriculum.  
The day's programme will start with keynotes from nationally renowned speakers: 
Kevin Gilmartin, Post-16 specialist, Association of School and College Leaders (ASCL)
Alex Quigley, Head of Content and Engagement at the Education Endowment Foundation, Author, and Blogger
Each keynote will be followed by facilitated Q&A sessions.
In addition to our lineup of expert keynote speakers, delegates will have the opportunity to tailor their CPD experience by attending a range of high-quality workshops covering a broad range of topics. By choosing the workshops that will support their schools and students' specific needs, delegates have the opportunity to return to school with a renewed refocus on pedagogy, curriculum and assessment to create a high-performing culture for 16-19 students. 
By attending this conference, delegates will be able to:
gain insights into the challenges faced by sixth forms in the current landscape
gain strategies on ways to develop sixth form curriculum leadership expertise
find out more about how to lead an equitable and inclusive sixth form and how this can lead to improved learner outcomes
find out more about how to achieve a thriving culture of high academic expectations, high challenge and high reward
network, share ideas and approaches on Sixth Form practice and innovation with other Post-16 leaders. 
Exhibitors
A selection of companies and suppliers specialising in supporting Post-16 settings will be exhibiting during the event.  
Who is this event for?
Post-16 Senior Leaders, Heads of Sixth Form, Heads of Year 12 and 13 and those with responsibility for Teaching and Learning in the 16-19 phase.