Unlock the potential of primary maths education with our expert services
Are you looking to enhance the way your primary school pupils learn and engage with mathematics? Our dedicated primary maths teaching and learning advisory team is here for you.
With years of leadership and teaching experience and a passion for empowering young minds, our unique team offer a range of comprehensive services tailored to meet the specific needs of your school.
We work face-to-face in schools and remotely with leaders and teachers in mainstream, independent, special schools, and multi-academy trusts (with single and mixed-age classes) to develop all aspects of primary maths.
Subject leadership support, both in school and through training and project-based opportunities, builds knowledge and capacity to enable sustained improvement over time. We work in partnership with schools to develop curriculum design, improving the quality of teaching and allowing all children to feel success in reasoning and problem-solving across the maths National Curriculum.
What are the benefits of working with HFL to support primary maths subject teaching? 
Improved outcomes for pupils
 
Better subject knowledge for teachers
 
Stronger leadership of primary maths in your school
 
All support can be accessed face to face or remotely.
---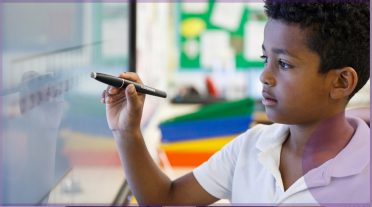 We can support you with any aspect of maths in your school from nursery to Year 6, in line with your school development priorities. Typically, this will include helping you to:
Develop subject leadership

Sequence your curriculum to secure learning

Close the learning gaps for vulnerable groups

Enhance your provision for children with special educational needs and / or disabilities (SEND)
Raise standards through developing oracy

Develop fluency across the school

Improve the teaching and learning of multiplication

Ensure children apply facts and methods to wider problem-solving
Professional development
Our team of advisers work remotely and within schools to deliver primary maths training programmes to develop teaching and learning in the classroom, as well as providing professional development opportunities for maths subject leaders to enable sustained school improvement.
---
Find out more 
If you'd like to know more about how HFL's Primary maths team can support your subject leaders through cost-effective expert advice and guidance that's tailored to your exact needs, please contact us.
Primary subject leaders' mailing list
Sign up to get the latest updates Contact our Primary maths team today to find out how we can help you.