Schools, settings, and trusts are only ever as good as their people, which means great schools invest in people development to benefit from ongoing success.
360-degree feedback is just one of our development tools available to leaders to help their teaching and support staff to grow and develop their skills and abilities in and out of the classroom.
What is 360-degree feedback?
360-degree feedback is a performance evaluation tool that looks beyond the line manager to collect confidential, anonymous, and candid feedback from those involved in and around the employee's day-to-day work, including SLT, governors, co-workers and, subordinates.
360-degree feedback gives a more complete understanding of an employee's performance as perceived by others, allowing you and your team to identify strengths and attributes that can be built on and further developed.
---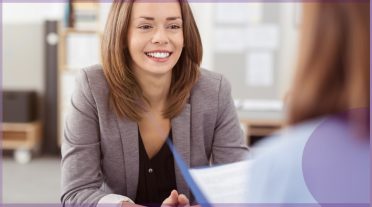 Why is 360-degree feedback important in your school, setting or trust?
On an individual basis 360-degree feedback can enhance self-awareness, exposing strengths and areas for improvement that might otherwise remain unnoticed. This broader perspective can empower individuals to hone their pedagogical skills and engage in targeted professional development.
By revealing how their performance is perceived by others, leaders can improve their collaborative skills, adapt their teaching styles to deliver more effective and engaging lessons, work better with colleagues, and feel more engaged and valued within the school community.
For leadership teams, 360-degree feedback provides a more nuanced understanding of their effectiveness, illuminating both their leadership strengths and potential blind spots.
By incorporating feedback from all members of the school community, leaders can foster a more inclusive and transparent environment. This system encourages the leadership team to lead by example, showing a willingness to accept feedback and grow. Moreover, the insights gained can guide strategic planning, decision-making, and the development of leadership styles and culture that resonate with all staff members. How does the 360-Degree Feedback Service work?
We will work with you to identify the skills areas you want to assess and because we're education specialists, our questionnaires are based on sector-specific standards.
Once the feedback phase of the 360-degree review has been completed, we use the data captured by the process to compile an in-depth, individually focused report for each participant including feedback summaries from each category of respondent (e.g., SLT, peer, subordinate etc.). The report helps to raise awareness of areas that can be strengthened with training and mentoring.
We'll also supply a workbook to guide both the post-feedback conversation and how to approach next steps.
---
Find out more
If you would like to know more about how HFL's 360-degree feedback service can help you to get the best out of your teaching and support staff, please contact us. Contact our HR Services team today to find out how we can help you.