At HFL Education, we understand the challenges when it comes to HR management. That's why our team of HR experts bring a wealth of knowledge and experience, tailored specifically to meet the needs of the education sector.
Our bespoke HR Consultancy service offers you all the benefits of a dedicated specialist team of expert HR consultants, with the security of knowing we are a not-for-profit service owned by our customers. Through this, we use our understanding of schools, settings and trusts to provide tailored support and advice for specific projects and bespoke pieces of work, with no requirement to have a minimum spend or purchase fixed hours.
How does our HR Consultancy work?
We offer a comprehensive HR Advisory Service giving schools support on their HR issues, ongoing problems and complex cases.
Our HR consultancy support provides expert support on specific projects or assignments, bringing an outsider's perspective and in-depth knowledge to provide fresh insight and recommendations, identify problems, offer tailored solutions, and help organizations improve their HR practices.
An HR consultant will work hand-in-hand with you and your senior teams on a fixed timeline to help you achieve a particular goal – e.g., a change or restructuring project – through active implementation.
Common areas in which we can deliver practical value include:
Investigation services
Staff engagement programmes
Restructure and reorganisation support
Harmonisation of terms across sites
TUPE transfer
Business plan creation
Organisational change programmes
The HR Consultancy services we offer mean you can choose how much or how little support you need. We can provide remote or on-site support, whichever suits your needs.
Our HR consultants can be available as part of planned HR projects or at short notice to deal with sudden urgent issues that require immediate attention, meaning you're always in control of your people management across the full HR employee lifecycle.
What are the benefits of using HR consultancy services?
Having access to HR consultancy is an ideal way of getting additional practical support tailored specifically to your needs without having to employ the necessary expertise in-house. This makes using HR consultancy as an option more cost-effective as it can provide supplementary specialist support to both settings that have in-house HR resources – as well as those that don't.
It also offers you the advantage of having specific, targeted, hands-on HR support with one off projects and defined pieces of work. Having an HR consultant working with you also helps to strengthen your existing leadership capacity.
Through quicker resolution of any complex issues, we offer you significant cost savings as well as the peace of mind that comes from knowing you are compliant with school policy, employment legislation, contractual obligations and best practice.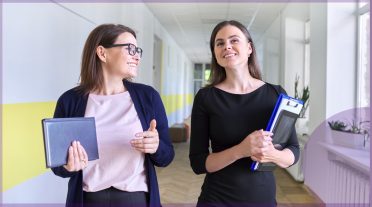 Why use our HR Consultancy?
Education expertise
We offer a wide range of expertise, delivered by knowledgeable HR professionals with extensive experience of education specific HR issues.
Value for money
We operate with a not-for-profit ethos, which means our HR Consultancy offers exceptional value for money, ensuring you always have an agile, cost effective and fit-for-purpose approach to your people management strategy.
Full employee lifecycle
Our knowledge and experience span the entire HR employee lifecycle, offering you access to a skilled team and a uniquely holistic collaborative approach that's based on trusted knowledge, extensive resources and shared values.
Our values
We believe that investing in HR translates into an exceptional outcomes for pupils and students. Our HR consultancy service is underpinned by this belief and is tailored to the specific needs of your school, setting or trust, creating bespoke solutions and actions.
---
Find out more
If you would like to know more about how HFL's HR Consultancy services and our team of expert HR consultants can help you to deliver exceptional people management practice, please contact us. Contact our HR Services team today to find out how we can help you.