Excellent governance is essential in every educational setting, whether you are a maintained school, academy or multi-academy trust (MAT).
Supporting governors is important to meet the ever-increasing demands and expectations that schools face. After all, governors play a crucial role in the strategic leadership of schools and are key to an institution's success in helping pupils get the most out of their education.
Why choose HFL governance support?
We understand the complexities of school governance. We can provide your governing board with updates on national guidance and compliance, assist with governor recruitment and provide advice on practices and processes, from student exclusions to complaints.
Our experienced Governance Services team can provide specialist training, development, advice and guidance to support your governing board.
We can equip governors with the advice, resources, knowledge and skills required to fulfil their roles successfully.
Supporting governing boards
We can help governing boards understand, navigate and manage risk, compliance and assurance in a school or academy. We have all the guidance, training and policy advice you need to support your school or academy as effectively as possible.
Guidance for governors delivered by experts
Our independent and impartial helpdesk supports governors and trustees on statutory legislation and governance-related issues.
Through the helpdesk, we offer advice and services for maintained schools and single, multi-academy trusts on safeguarding, recruitment and elections, school-based complaints and advice on reconstitution for maintained schools.
---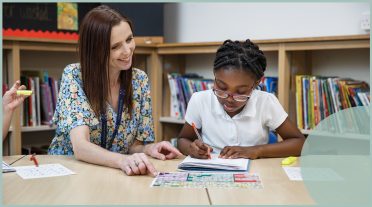 Facilitating school and academy improvement
We provide schools and academies with an objective view of how effectively their board is functioning. This helps governing boards identify priorities for progress and enables them to become more focused, skilled and effective. The DfE recommends that schools and academies have systematic external governance reviews as part of a wider self-assessment and improvement programme.
Our governance consultancy service provides practical assistance to individual schools, including external governance reviews, Chairs 360 performance reviews, a self-evaluation governance toolkit and bespoke governor sessions.
---
Enhancing governors' knowledge and skills
Flexible governor training
We offer a range of face-to-face and online training courses for governors. This can be done as part of an annual training subscription or on a pay-as-you-use basis, ensuring governors and governing boards meet their statutory responsibilities.
Supporting recruitment best practices
We offer a nationally accredited one-day safer recruitment training course for governors and school and academy staff involved in recruitment. 
Developing the role of the Chair
Our Chairs' Service provides support to Chairs of governors, Vice-Chairs and committee Chairs, which includes training opportunities and informative briefings to keep you up-to-date. Our service also provides access to the latest governance news and guidance, through an online Chairs' Portal. Delivering guidance and administrative support for meetings
We offer independent, impartial clerking support for governing boards, which ensures governors have a key point of contact who is up-to-date with the latest DfE legislation. Our clerks can provide support and advice leading up to, during and after meetings, including drafting and distributing documents.
Enhancing the knowledge and skills of school-based clerks
We provide training and support for school-based clerks to ensure they are kept up-to-date with governance changes and have ongoing access to guidance and development.
---

Our team of governance professionals deliver specialist guidance. We support and empower your governing body to ensure you are equipped with the knowledge and skills to carry out its duties effectively.
Please contact Governance Services for further information and details of pricing.