We all like to hope for plain sailing when it comes to the working environment and that the policies, procedures and rewards we put in place can help to foster a supportive and collaborative environment in which people are motivated to achieve success.
But when things do go wrong, as they do from time to time, it's important to know you have the right systems and processes in place to deal with the problem quickly and fairly and achieve resolution in a professional and effective way.
Our Investigations Service is designed to respond quickly to problems and to resolve issues of grievance and conflict in an efficient and effective way. This protects you legally and allows you to concentrate on the daily operation of your school or learning environment.
What is the HFL Investigation Service?
When you have a complaint that needs to be investigated formally, we provide a professional, discreet service that enables leaders and governors/trustees to be confident that the investigative process has been implemented sensitively and professionally and follows an agreed methodology. We will provide you with a dedicated professional investigator to conduct investigation meetings and compile a report of conclusions and findings.
Whether you need support with disciplinary conflicts, grievances, whistleblowing, or other issue, our investigators possess a deep understanding of the unique challenges faced by schools. With years of experience handling HR investigations within educational settings, they are well-equipped to navigate the complexities of the school environment and deliver results that align with your specific needs.  They will work with precision, empathy, and a commitment to ensuring the well-being of everyone involved.
Maintaining impartiality is critical in any HR investigation. Our expert investigators bring an objective perspective to every case, ensuring a fair and thorough examination of the facts. This commitment to neutrality guarantees that the outcomes are unbiased and founded on solid evidence.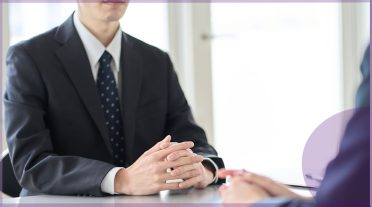 Why use the HFL Investigation Service?
Cost-effective
At HFL Education, we know that schools, settings and trusts have to balance spend on external services with achieving the right outcomes.  Where we can support you to conduct your own internal investigations, we will do so as this keeps more money in schools.
Saving time
We also understand that handling investigations can be time-consuming and emotionally draining for school leaders. Where you feel you need external expertise or your time is needed on other school business, our HR investigation service allows school leaders to focus on their primary mission: providing quality education and support to pupils.
Specialist skills and expertise
Investigating HR matters requires a unique set of skills and expertise. Our external team of investigators are well-versed in conducting interviews, gathering evidence, and analysing complex situations. Their specialized skills and experience enable them to handle even the most challenging cases effectively.
Impartiality
External investigators also bring a fresh and unbiased perspective to the investigation process. Their impartial approach ensures a thorough examination of the facts without any preconceived notions or internal biases. This objectivity strengthens the integrity of the investigation and the trust within your school community, reducing the likelihood of the outcome being challenged.
Find out more
If you would like to know more about how HFL's Investigation Service can ensure conflict and grievances are resolved quickly and fairly in your setting, please contact us. Contact our HR Services team today to find out how we can help you.