HFL Education's science advisers have a national reputation for providing professional development and school support, and work with local and national partners, schools and academies to develop great science teaching and learning.
We support schools in delivering a meaningful, exciting and engaging primary science curriculum and bring together a wide range of expert knowledge, skills, and ideas. Why work with HFL Education to develop your primary science curriculum?
Our range of professional development supports schools to address a full range of development focuses and aims to build the capacity of science subject leaders. We offer bespoke packages to meet the specific science curriculum needs of your school or setting. 
Examples of the science consultancy and support services we offer include:
Designing an engaging primary science curriculum to fit the needs of learners bespoke to the school's context

Reviewing progression and sequencing of learning through the primary science curriculum

Enhancing teaching of working scientifically skills through effective science enquiry

Stretching all learners through effective challenge
Increasing use of outdoor learning to enhance the primary science curriculum

Developing and embedding effective primary science assessment

Supporting the monitoring and evaluation of science teaching and learning across the setting
Whether you're looking for just a single visit (consultancy or staff meeting), or a longer piece of work over several dates, we would be happy to discuss what you would like to achieve.
Training
Our brochure gives details of webinars and training courses which can be booked through the HFL Education Hub as well as other support for primary science.
Primary science leaders are invited to subscribe to our free regular newsletter to keep up to date on developments and news from our advisers. Sign up to the primary subject leaders mailing list Primary science resources
The team have produced a range of detailed primary science resources that align with National Curriculum expectations and support teachers to deliver high quality primary science teaching including the Primary Science Package which has invaluable teaching, planning, tracking and assessment resources for primary science teachers. 
Blogs
Our science advisers write blogs as a tool to support subject leaders, to keep them and their staff up-to-date and provide inspiration for primary science.
---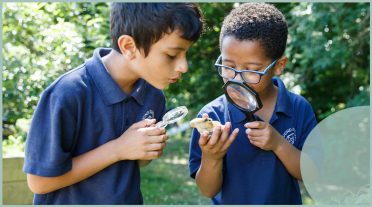 Primary Science Quality Mark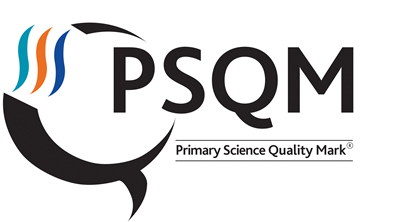 As part of our training programme and as experienced hub leaders for Hertfordshire schools, we are pleased to support schools in achieving the Primary Science Quality Mark (PSQM). Schools achieve a PSQM through a year-long process of initial audit, followed by action and reflection, all supported by expert face-to-face training and mentoring.
You can find out more on the PSQM website.
CLEAPSS
HFL Education is a broker for Hertfordshire schools for CLEAPSS membership.
CLEAPSS membership provides online:
Teaching ideas and resources for science, art and design and technology
Leadership support and guidance
Comprehensive advice on how to do things safely
Helpline access and risk assessments.
Termly Explore magazine with teaching and learning ideas
---
Find out more
If you'd like to find out more about how our primary science advisers can help you to deliver better primary phase science learning, please contact us.
Primary subject leaders' mailing list
Sign up to get the latest updates Contact our Science team today to find out how we can help you.