At HFL Education we provide primary assessment on a group or individual teacher basis to support and foster the development of really effective and inclusive assessment practice, including high quality classroom formative assessment that is uniquely responsive to the needs of learners.
We have a proven track record of success in the area of formative assessment in primary schools, working with nationally renowned assessment experts, including Shirley Clarke and Dylan Wiliam, to develop excellence in primary assessment practice.
How does our formative assessment support work?
Are you struggling to make better use of formative assessment techniques to help learner progress?
Maybe you're searching for quick but effective ways to assess existing pupil knowledge, or you want to have a better understanding of whether your children are working at the expected curriculum standards?
Our experience, knowledge and sector expertise can help to improve teacher confidence in the use of in-class assessment approaches to find out what your children know and understand, and to explore their misconceptions. We can work with your teachers to equip them to become more responsive to the needs of their learners – all of which will lead to better-pitched and better-paced teaching.  Our approach also aids the development of effective learning cultures and growth mindsets in all educational settings.
How can we support the assessment of pupil standards in your school?
Our experienced Standards and Testing Agency (STA) trained moderators can lead in-school moderation to ensure the consistency and accuracy of teachers' judgements – enabling more effective assessment approaches that maximise pupil engagement and progress.
Our simple and easy to use 'Easy Tracking' system records on primary summative assessment judgements in reading, writing, maths and science for Key Stages 1 and 2 as well as all areas of learning in the Early Years Foundation Stage.
Through the clear, easy-to-analyse attainment and progress reports it generates for teachers, school leaders and governors, this system provides the top-level data that school leaders and governors need for monitoring school performance and to help inform strategic priorities for school development.
---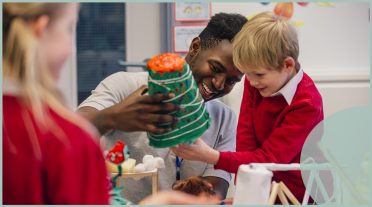 Our areas of expertise include:
All aspects of formative assessment (AfL) in teaching and learning

Data analysis to inform strategic priorities, including ASP, IDSR and FFT Aspire

Developing assessment without levels

Moderation of standards in core subjects
Information evenings for parents/governors

Supporting curriculum subject leaders to develop assessment in their subject

Whole school assessment systems: designing assessment procedures to support progress and wellbeing Why work with HFL Education to develop your school assessment approach?
Formative assessment
We have nearly 20 years of experience in the field and our work with renowned pioneers like Shirley Clarke means we constantly update our understanding of the most effective approaches and solutions.
Moderation
Rigorous annual training from the Standards & Testing Agency means we are qualified to lead external moderation of statutory teacher assessment across the primary phase.  
We are also experienced in leading and facilitating moderation sessions involving groups of teachers, for example bringing together teachers across a Trust.
Understanding and use of school data
We are highly respected and experienced trainers in the use of and interrogation of data, and how the key questions it raises can be used to focus school improvement priorities.
---
Find out more
If you would like to discuss your assessment needs, please contact the Assessment team.
Our Assessment team write regular blogs on the latest developments and good practice in assessment. Contact our Assessment team today to find out how we can help you.