You have the vision for your multi-academy trust. We have the expertise. From onboarding schools to centralising services, our experienced professionals work shoulder-to-shoulder with your MAT to deliver success.
No two multi-academy trusts (MATs) are the same with a rich variety in context, size, evolution, people capacity and capability. There are some constants - all strong multi-academy trusts are underpinned by three core values: an evidence-based approach to learning, sound governance and financial management.
We believe in empowering trust leaders to build relevant solutions that meet the evolving needs of the trust. By investing in long-term partnerships we working alongside you to understand your trust strategy and goals, organisational culture and the people dynamics.
Why choose our multi-academy trust services?
Over 10 years' experience of supporting MATs
With over 10 years' experience of empowering MATs with specialist skills and services, we recognise the diversity of experience, ethos and strategic ambition within MATs.
We tailor our services to your needs
We tailor our services on the individual needs of the schools within a trust, and through a combination of challenge and support, we will work together with you to ensure every school is able to sustain improvement.
Our experience of MATs is wide ranging
Our experience ranges from assisting newly formed trusts through to well-established trusts where we provide critical friend external assurance and audit support. Many of our teams have worked inside, and alongside, trusts and have a strong track of school turnaround and rapid improvement.
We can partner with you
We can partner with your trust leaders and teams to ensure your resources across finance, HR, business management, governance and technology are effectively planned, utilised to best effect and sustainable.
Our team consists of experienced professionals
Our team consists of senior, experienced professionals with the capability to work alongside trust leadership teams to influence, steer and implement solutions that achieve your strategic aims.
We are an official MATA Partner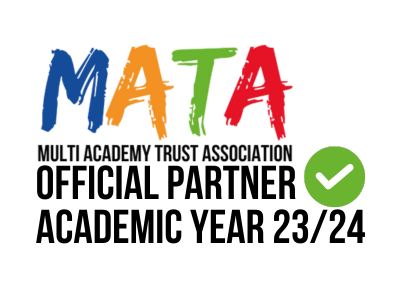 HFL Education's partnership with the Multi-Academy Trust Association (MATA) is founded on our shared commitment to supporting the development of current and aspiring trust leaders while maximising the impact of resources within the education sector. By joining forces with MATA, we aim to foster a community of trust leaders who are equipped with the knowledge, skills, and support needed to drive positive change within their schools and educational settings.  
As a not-for-profit organisation, we recognise the value of collaboration and believe that together with MATA, we can deliver even greater educational excellence to children across the UK. This strategic partnership enables both entities to pool expertise, training, and resources to empower schools and multi-academy trusts to deliver outstanding education and continually improve services for the benefit of all learners. 
How do we specifically support MATA's Growth pillar? 
Our specialist advisers provide a unique blend of challenge and support, enabling academies and MATs to sustain effective improvement.
We offer flexible, bespoke teaching and learning consultancy to cater to the specific needs of each educational setting, ensuring tailored support and training.
With an array of business and educational services and a dedicated relationship management team, HFL Education is the perfect partner for any MAT looking for comprehensive and personalised solutions. Multi-academy trust support services
The diversity of each MAT necessitates a tailored strategy and bespoke solutions to meet evolving needs. It can be overwhelming and at times chaotic when different academies have different approaches to assessment, administration, operations, compliance, HR and IT, not mention different suppliers delivering different services.
We can help with a holistic approach across a broad range of services. Contact us to discuss your needs and let us put together the right solution for your trust.
Business partnering services
As well as a robust multi-academy trust business plan, headteachers need strategic skills to effectively run the business management functions of a school. That's where HFL Education comes in. By understanding objectives, we facilitate solutions from integrated strategic planning to identifying growth opportunities.
School improvement services
With a proven track record of elevating schools to Good or Outstanding, our education experts are specialists in intervention, monitoring and quality assurance, with first-hand knowledge of safeguarding and risk assessment. Our flexible and bespoke support services are proven to enhance school effectiveness and improve overall pupil outcomes. With our team of subject specialists and educational experts across all phases and subjects, we can provide all the teaching, learning and improvement services you need.
HR services
Let us future proof your organisational structure by offering the full range of employee relations, recruitment and development. The most successful MATs 'grow their own', identifying and encouraging future leaders with opportunities to undertake secondments and experience new roles trust-wide.
HR services and Recruitment services
Financial services
Procuring a new financial system? Need support defining financial accountabilities? Or budget scenario modelling? Our elite team of financial specialists can help.
Financial services for academies including an Internal Audit Service for provision of  internal scrutiny support, as required in the Academies Trust Handbook.
Technology services
It's only with confidence in data that MATs can make informed, trusted, strategic decisions. We can help you define and implement a digital strategy and cloud-based solutions across your MAT. With our HFL MIS Supplier Framework, we'll help you source the perfect Management Information System (MIS) and ensure it works seamlessly across your trust, saving up to 35% on buying direct from a supplier.
Multi-academy trust governance 
The 200,000+ governors in the UK represent the country's largest body of volunteers. Keeping them supported and up to date is key to an effective and legal governing board. We can provide guidance, helpdesk support and governor training to ensure that your governors support the trust effectively.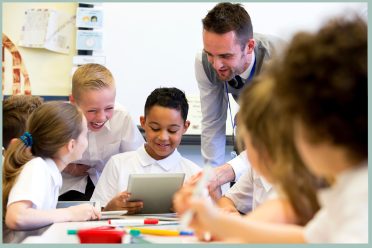 Case study 1: Primary School MAT
We partnered with a Primary School MAT which had just completed its first-year end and had a clear need for a financial consultancy support package. As a new MAT, the trust's processes were still being embedded, an ideal opportunity for our team of financial specialists to implement accounting system improvements and best practice throughout.
In its forensic deep dive, our team unearthed £26k of unclaimed VAT along with balance inconsistencies that significantly benefited the trust's bottom line. With our team supporting budgeting, forecasting and monthly management accounts, the CFO was freed up to focus on day-to-day tasks alongside wider strategic priorities.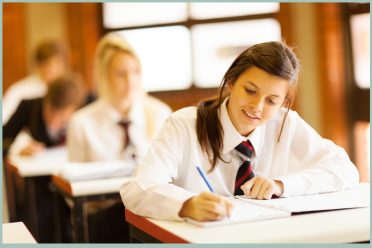 Case study 2: Multi-academy business partnering
A solid multi-academy trust business plan is critical to success. The MAT is an 11-school trust spread across London and surrounding areas which commissioned HFL Education as its strategic business partner. Working in partnership with the MAT we have been able to transform HR provision throughout the trust, deploying strategic expertise to drive organisational change at pace and at scale.
A key component of the business plan was the adoption of new equality, diversity and inclusion initiatives. Our partnership was so successful and cost-effective that we continue to support the trust to this day.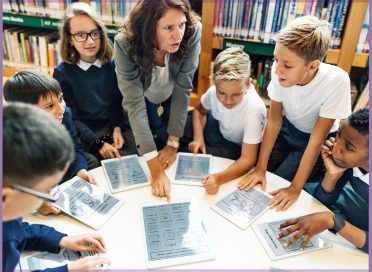 Case study: Multi-academy trust strategic plan 
A medium-sized primary school MAT in its conversion stage, we established core processes and provided management accounts and training support to all its schools.
A second team provided internal assurance services including key financial controls, management account preparation, completion of ESFA returns, overseeing the budget setting process and preparing for the year-end.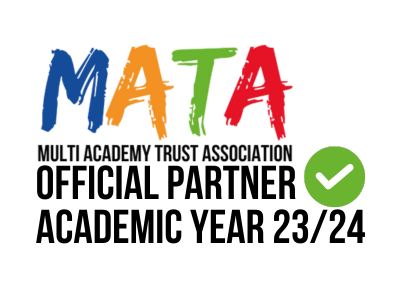 Contact us today to find out how we can help you.