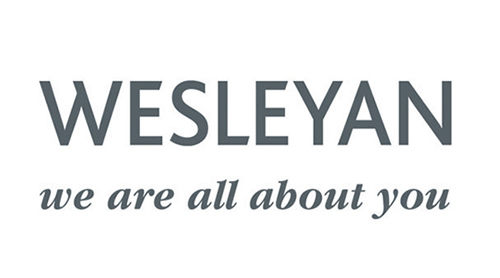 HFL Education has aligned with Wesleyan Financial Services to provide specialist financial advice and services for Hertfordshire schools, nurseries and other educational settings.
Wesleyan Financial Services provides a lifetime of financial planning and support, helping teachers and education professionals to plan for the short and long-term. With a complete understanding of the teaching profession and the challenges faced, Wesleyan provide the advice and services best suited to your needs.
This includes:
Retirement planning
Supporting with your retirement aspirations. They have an in-depth experience of the Teachers' Pension Scheme and the Local Government Pension Scheme including the impact of Annual Allowance and Lifetime Allowance.
Savings and investments
From cash or stocks and shares, ISAs to investment bonds, they can advise you on various plans to suit your individual needs.
Income protection
Wesleyan Assurance Society provide income protection plans, which supports you with a regular income in the event that you are unable to work due to illness or injury.
Inheritance Tax planning*
Advice on how to reduce the tax burden on those inheriting your estate through the use of trusts and gifts.
Fee-Free Mortgage Advice**
Support and personal assistance with applications for a comprehensive range of mortgages from across the market. Money matters - occupational pension scheme benefits
Wesleyan's live webinars bring staff together on a virtual platform which enables them to refresh their understanding of their occupational pension scheme benefits (Teachers' Pension Scheme/Local Government Pension Scheme).
Entitlement to membership of the TPS or LGPS is a key employment benefit. Helping staff understand this benefit, and what it can provide for them and their families, promotes financial education and wellbeing.
'Meet' your local Wesleyan consultant as they provide a live and interactive webinar relevant for staff of all ages and career stages.
Choose from:
Understanding your Teachers' Pension Scheme
Local Government Pension Scheme - outline for members
TPS Retirement planning seminar
Pension Taxation briefing for leadership teams
To find out more, arrange a bespoke webinar for your team, or join one of the scheduled webinars please contact: Ahilan Shandrakopal, the HFL ambassador at Wesleyan, ahilan.shandrakopal@wesleyan.co.uk  or call 07818 011524.
You can find more information and support at www.wesleyan.co.uk/moneymatters
Financial health and wellbeing school surgeries
HFL Education and Wesleyan are also pleased to be able to offer schools, settings and trusts the opportunity to hold a free financial wellbeing surgery on your site.
Specialist Financial Advisors from Wesleyan will join you on site for confidential 1-2-1 meetings with your staff to discuss any areas of their personal finance that they wish including retirement planning, savings and investments, income protection and fee-free mortgage advice. 
*The Financial Conduct Authority does not regulate Inheritance tax planning.
**Wesleyan Financial Services will be paid a fee by the mortgage lender upon completion of the loan. Your mortgage is secured on your home.  Your home may be repossessed if you do not keep up repayments on your mortgage.
 
Advice is provided by Wesleyan Financial Services Ltd.
'WESLEYAN' is a trading name of the Wesleyan Group of companies.
Wesleyan Financial Services Ltd (Registered in England and Wales No. 1651212) is authorised and regulated by the Financial Conduct Authority and is wholly owned by Wesleyan Assurance Society. Wesleyan Assurance Society is authorised by the Prudential Regulation Authority and regulated by the Financial Conduct Authority and the Prudential Regulation Authority. Incorporated in England and Wales by Private Act of Parliament (No. ZC145). Registered Office: Colmore Circus, Birmingham B4 6AR. Calls may be recorded to help us provide, monitor and improve our services to you. Contact our HR Services team today to find out how we can help you.