Our school MIS Framework is FTS compliant, supports your MIS decision-making, and reduces the risk of procurement challenges at a later stage. Schools and MATs benefit from substantial discounts (up to 35%); saving you time, money and stress.
School Management Information Systems (MIS)
A school MIS is vital for creating a centralised place for all school staff to access reporting and data. Choosing the right MIS will lower your operating and capital costs, require fewer on-site technical visits and minimise downtime required for upgrades and rollouts. This will increase your efficiency, especially for large academies and multi-academy trusts (MATs). 
everything in one place, providing a holistic view
easy navigation for teaching and admin staff, parents and students
accessible from anywhere, using a variety of devices
supports collaboration by allowing easy info sharing
all your data consolidated and secure
facilitates robust reporting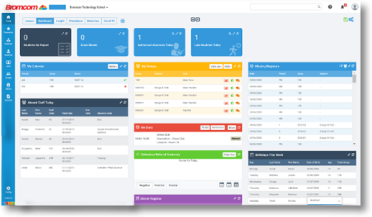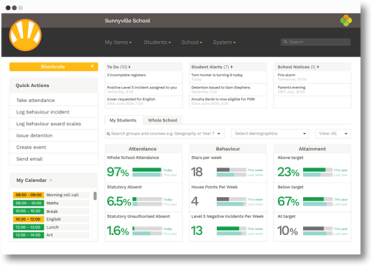 Save time and money with our school MIS framework
Deciding which management information system is right for you can be daunting. Even a simple procurement process takes time to research. Using our MIS expertise, HFL Education have already completed a procurement process and awarded lots under the Framework to 3 leading suppliers, saving time and improving efficiency when implementing your cloud-based MIS.
As HFL issues the Call Down contract, it only takes a matter of hours to procure, rather than the average minimum of 4 months. As an aggregator, we can help you get the best value options for your new MIS, leaving you more money and time to re-invest in other vital areas of your school.
Purchase your MIS license through the G-Cloud 
HFL Education has been awarded a place on the Crown Commercial Services G-Cloud 13 framework, the UK government's Digital Marketplace.  The G-Cloud framework aims to provide a simple and effective way for customers in the public sector, including schools and trusts, to find and buy cloud computing solutions and services. 
Our inclusion on the G-Cloud provides the opportunity to purchase your MIS licences at the preferential rates already secured by HFL via our own procurement exercise and our MIS support, as well as services to support schools with migration to the cloud, all in one place.  Buying via the Digital Marketplace means that you can be assured of HFL's compliance with UK Government requirements as all suppliers on the G-Cloud have been approved following a rigorous application process.
The HFL MIS Framework offers cost and time efficiencies for schools and trusts. Our customers choose the framework to procure their management information system because:
It gives you up to 35% discount on your MIS license

FTS compliant - reducing the risk of procurement challenge at a later stage

Speedy procurement process
Ease administration - pre-procured licenses, saving you time and money

Access to leading suppliers Arbor, Bromcom, and ScholarPack.

Call Down contract issued as part of the Framework Agreement
HFL can fully support your migration, leading to a seamless transition

Bespoke training to support adoption is available on request
Who are the suppliers on the framework?
The three fastest growing MIS suppliers in the country are included in the framework. Schools and MATs can use the framework to access competitive quotes from them or run a mini competition based on price.
0% savings over buying direct
0%+ customer satisfaction
Benefits of a cloud based school MIS
1. Security – ensures reliability and continuity of service removing the risk of on-premise maintenance, keeping data held by your organisation safe.
2. Scalability – offers economies of scale allowing you to meet peak demands with IT infrastructure that can grow with your institution.
3. Efficiency – eliminates the need to maintain on-site servers, saving time and money associated with managing complex IT systems.
4. Mobility – gives students the freedom to work from anywhere, anytime, reducing geographic boundaries and improving the student experience.
5. Accessibility – gives staff full remote access from pretty much any device, making it easier to share information in real time. Your new school MIS supplier is just one step away
Our MIS framework ensures you will be matched with the best cloud-based MIS supplier to meet the needs of your school or trust.   
To find out how the framework can work for you contact us here 01438 544466 or email: misframework@hfleducation.org Contact us today to find out how we can help you.