Providing expertise and resources to improve your post-16 provision and provide quality and inspiring teaching and learning.
We help headteachers and leaders ensure pupils are equipped with the skills they need for further education and post-education employment.
Supporting schools with post-16 education and training
The government is making several changes to post-16 education, including introducing a new Skills and Post-16 Education Act that focuses on improving skills.
In England, a person aged 16 to 18 must remain in full-time education, begin a traineeship or apprenticeship or spend at least 20 hours a week working or volunteering while in part-time training or education. These reforms aim to ensure that post-16 education supports young people in gaining the skills they need wherever they are in the country.
Why choose HFL?
Our team of post-16 advisers specialise in helping schools and academies improve the quality and delivery of their KS5 education. They share a wealth of experience in providing bespoke support across all aspects of post-16 provision.
We also have strong links with the Department of Education, Educational Skills Funding Agency (ESFA), careers advisory services, UCAS, further education providers, the National Apprenticeship Service and more. This ensures our advisers stay up-to-date with the latest policy and best practices.
---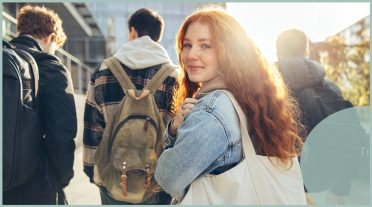 Empowering schools and pupils with our post-16 services
We understand that there's no one-size-fits-all approach to any aspect of education provision. That's why our KS5 services are designed to be flexible and tailored to your school or academy's specific needs. We've developed a package of consultancy services that enable you to review, evaluate and enhance your post-16 education.
Our range of packages includes a review of your existing post-16 provision to identify areas for improvement and several events and training opportunities to empower and inform post-16 leaders. We can also provide support and coaching for Heads of Sixth Form.
We can offer practical support with maximising your funding opportunities, helping with census submissions and ensuring you maintain ESFA compliance.
---

Our team of specialist advisers are experienced in the complexities of delivering a post-16 education. They can work with you to help you maximise funding opportunities, improve your post-16 delivery and help your school, academy and pupils reach their full potential. Contact us today to find out how we can help you.