Whether you are looking to improve student outcomes at GCSE and A-level languages in your school, develop your subject leaders, or simply find training for secondary languages, our specialist advisory team can help.
Our languages advisory team offers access to a wide range of indispensable advice, guidance and practical secondary language support that is designed to meet the individual needs of schools based on the unique challenges they face.
With advisers who have substantial languages knowledge and experience and an established relationship network with schools and academy trusts, the service we offer is effective at departmental, teacher, and student levels.
How will our secondary languages consultancy support your school's needs? 
Whether you're looking to improve GCSE or A Level outcomes, increase student uptake for KS4 and KS5, review the reliability of your mock marking or simply assess how your current secondary language provision measures up to Ofsted expectations, our cost-effective guidance and practical support can give you answers.
Our secondary language support is not a one-size-fits-all solution. We look carefully at the issues in your setting and suggest solutions that are appropriate to your specific needs.
---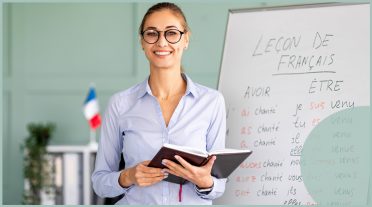 Typically, schools and settings turn to us for:
A review of existing languages provision 

Support for individual teachers to develop their practice

Support for subject leaders

Advice on curriculum planning and resourcing

A review of assessment procedures and practices
Practical support to maximise outcomes at GCSE or 'A'-level

Student support to boost achievement

Target-setting or tracking of progress

Review or standardisation of mock marking

Preparation for inspection
In addition to in-school support we also offer:
Secondary languages programmes
We have a number of programmes and resources that can be beneficial to you in improving secondary language teaching in your school or setting.
Autumn briefing
All the information you need to start the year, including facts and figures from the summer exam series.
GCSE exam technique and revision workshops
Half-day, in-school exam technique and revision workshops which can be booked for the listening and/or reading components.
Annual Secondary Leaders of Languages conference
Updates on the latest issues surrounding the teaching of languages in secondary schools, including insights into policy and practice.

To book visit the HFL Education Hub What are the benefits of working with HFL to improve secondary language teaching in your school or trust?
The work we do in partnership with you serves to identify possible causes of barriers to student progress, and solutions-focussed support to remedy them. This might include the introduction of a wider range of teaching and learning strategies within the department to improve student progress or extra capacity to both support curriculum reviews and implement any changes.
Other benefits include extra capacity to support non-specialists or Early Career Teachers and resulting increased confidence amongst teaching staff. Many schools find that the support they receive from our expert advisers forms the basis of continuing tailored professional development for teaching staff.
Students in Years 11 and 13 will benefit from specialist exam technique input and increased confidence preparing for exams.
You'll also benefit from the reassurance of knowing you have languages support from experienced advisers who recognise the needs of a diverse student body and have an innate knowledge of the strategies that are most likely to be successful in different settings and contexts.
---
Find out more 
If you'd like to know more about how HFL's Language team can help provide secondary language support that's tailored to your specific needs and objectives, please contact us. Contact us today to find out how we can help you.