The Early Years Quality Standards (EYQS) scheme offers recognition of high-quality provision at three award levels and aims to inspire early years schools and settings to set ambitious but achievable goals to promote ongoing excellence.
The scheme provides thought provoking challenge, brings fresh perspectives, and promotes continuous quality improvement.
The EYQS scheme is ideally suited to schools and settings that aspire to improve, evolve, and develop high quality early years education for their children.
How do Early Years Quality Standards work?
The EYQS scheme constitutes a programme of ongoing evaluation and reflective practice over a period of one term, two terms or a full academic year, depending on the level of award.
The support included in the scheme is delivered by highly experienced EYQS mentors.
Whilst working within each level, you'll engage with thorough auditing processes, including the use of the internationally recognised research-based Early Childhood Environment Rating Scale (ECERS) carried out by trained auditors.
The three EYQS levels are Bronze (Autumn term only), Silver (Autumn to Spring) and Gold (full academic year).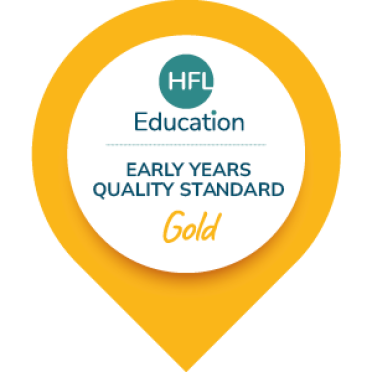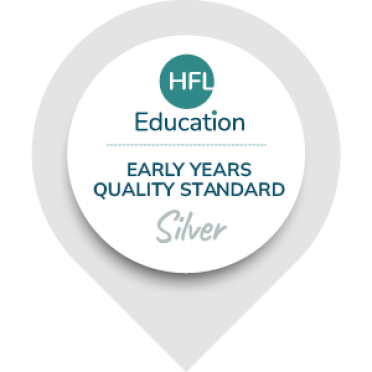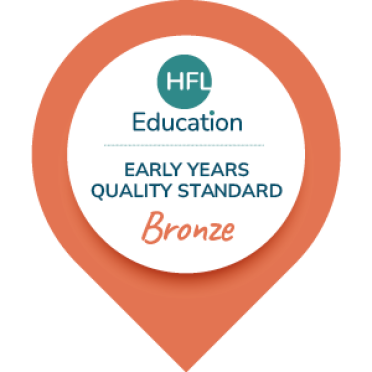 What are the benefits of the scheme?
The scheme is a highly effective way for you and your team to reflect on the current quality of your early years provision and supports you to realise the vision you have for your school or setting.
The process also offers the opportunity to work alongside your mentor to ensure your team receive recognition and insightful feedback that will inform the settings plans for the future.
Experience the Early Years Quality Standards for yourself!
The 2023/24 EYQS scheme launches in September. If you would like to take part, please contact us at eyquality@hfleducation.org to express an interest and receive further details on how to take part. Contact our Early Years team today to find out how we can help you.