Technology has transformed both the way in which teachers deliver lessons and the way that students learn – but choosing the EdTech that's most appropriate for your specific school or setting can be a minefield.
Luckily help is at hand. Our specialist EdTech advisers at HFL Education have a wealth of knowledge and experience to help you to identify the right hardware and software solutions to ensure the very highest standards of teaching and learning.
Our flexible, creative and innovative approach also helps to ensure sustainability and value for money in the use of education technology in your school or setting.
How can HFL's EdTech specialists help you to meet your technology needs?
The technology available to schools, settings and trusts can be overwhelming and we understand how difficult it is for non-experts to identify what each EdTech solution offers and how that applies in their school or setting.
Our expert knowledge of EdTech in schools, settings and trusts means our team of experienced advisers can support you in making the right purchasing decisions based on the specific needs you're trying to meet.
We'll help you to understand the various uses of different types of EdTech so you're able to make informed purchasing decisions and achieve best value for money.
More than that, we can also train your teaching and support staff to use the educational technology in your school to ensure the value of your capital investment is maximised. The extensive range of support, training and guidance we offer includes:
Strategic planning for senior leaders and governors

Innovative and creative use of EdTech across the curriculum

The application of new and emerging technologies in the classroom

Hardware and software training for staff, governors and parents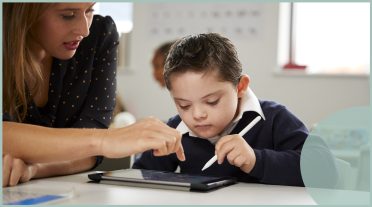 Advisers with specialist EdTech knowledge
There is now a broad ecosystem of technology solutions spanning multiple operating systems and serving different EdTech needs, so it's comforting to know that we have a team who'll be able to give you specialist support regardless of the system you use.
Our team of advisers boast the following credentials:
Google for Education Certified Trainer
Microsoft Educator Trainer 2023
Apple Distinguished Educator
STEM Associate Facilitator
What are the benefits of working with us to meet your EdTech needs?
Beyond advice and training on buying and using the most appropriate education technology for your school, additional benefits of working with us include:
Continuing Professional Development (CPD) courses which we can deliver in your school

Cost-effective use of school budgets

Cost savings achieved through informed purchasing decisions and effective use of your school's EdTech
Improved teaching and learning experience through better and more effective use of technology

Improved technology-based communication and collaboration

More sustainable approach to learning through reduced printing costs
 
FREE - 50 things you can do with Chromebooks and Google Workspace in schools
This free download looks at 50 different ways that a teacher or pupil can use a Chromebook in their classroom. Each of the 50 ways includes suggestions of use, concentrating on using the core Google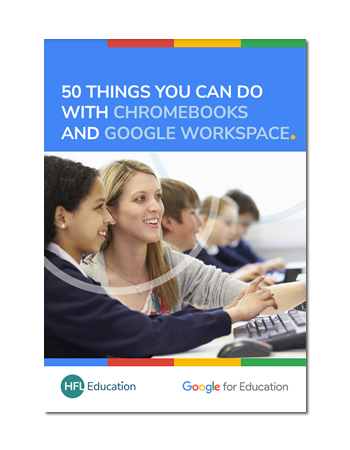 Workspace apps for creative and varied learning opportunities. The range of ideas featured includes:
Recording a video
Voice type in Google Docs
Recording and publishing a podcast
Making revision cards
Carrying out a survey
To download it please visit: 50 things you can do with Chromebooks and Google Workspace Contact our EdTech advisers today to find out how we can help you.