We have partnered with Dataplan Education Payroll Services to provide  hassle-free managed payroll and pensions service tailored exclusively for schools, settings and trusts.  We combine the trusted expertise of Dataplan Education Payroll Services with the dedicated support of HFL Education, ensuring that you not only receive the best payroll service but also benefit from our vast experience in supporting educational institutions.
What does the service include?
The service includes:
Compliance with the latest legislation, HMRC and pension management requirements

Experts who only work in education payroll and pensions

Named contacts working consistently on your payroll

Direct access to your contact and query tracking 

Cloud-based portal that can be accessed 24/7 
In-depth understanding of Teachers' Pensions and LGPS returns

The highest levels of data and information security

ePayslips platform that can deliver more than just electronic payslips

Value for money Dataplan Education
Dataplan Education is a specialist outsourced payroll and pension management service. They have been working with schools, academies, and MATs since 2007 and currently have over 800 schools across the UK, including schools in Hertfordshire.
Dataplan spoke to many schools to determine what was important to them when developing their education service and have built their software and processes around these needs. 
Dataplan have considerable experience in transitioning schools from local authorities to their service. They provide a secure, flexible, and personal service that sees added value functionality for you and your employees. In a word, they are there to take the hassle and stress out of your payroll and pension management.
Introducing Vera
VERA is the online portal and dashboard and brings together your payroll, HR, and pension data in one online portal and gives you the tools to access and manipulate that data. It is one of the main differences you will see from working with Dataplan rather than the local authority. Your employee data will no longer exist in silos. You will be able to get an employee view of the information VERA holds and also drill down into specific details and create reports as and when you require 
VERA puts the control of your payroll and employee data back in your school's hands and because VERA is cloud-based, you don't need to be in school or sat at a specific computer to access it.
---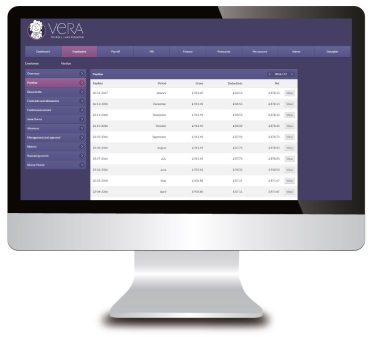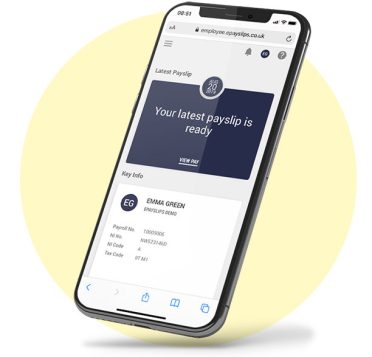 ePayslips – the next generation in employee pay information
With financial information and transactions increasingly moving to digital platforms, electronic payslips are becoming the norm and an expectation from employees.
Dataplan has its own ePayslips service that will not only allow you to move from paper to electronic payslips; it will also act as a secure way of delivering other pay information such as P60s and P11Ds.
Additional modules also allow other important documentation such as policies and procedures to be uploaded. The employee communication option enables you to push notifications or 1-2-1 messages to your employees through its app on their smart device.
--- Why use the HFL Payroll Service?
Professional and expert running of your payroll
We deliver professional and expert running of your payroll including all the statutory provisions you would expect, together with the benefit of HFL Education managing this service and supporting with operational delivery.
Access to a full payroll and pensions service and supporting software and resources
The service includes access to the Dataplan VERA software, managed payroll, pensions service, ePayslips, reporting tools and a suite of templates and resources that will help you have greater control over your payroll and contract processes.
Competitively priced
We think that schools will find this to be a competitively priced, efficient service. For a demonstration or no obligation conversation, please contact our HR Services team.
Find out more
If you'd like to know more about how HFL and Dataplan can streamline your payroll and management, please contact us. Contact our HR Services team today to find out how we can help you.