I bet you are thinking "but I do talk about racism" and I am sure - especially in the last 18 months, that you have. However, it is becoming apparent that whilst ensuring diversity and inclusion remain a priority for many schools and settings, ensuring that an anti-racist provision is being offered is not being addressed as effectively.  
I identify as a white cis –gendered woman and by writing this I have had to recognise my privileges, unlearn certain behaviours and address my biases which I may claim were unconscious, until they weren't. This is something that all white adults working with children should be doing and let me tell you it is not easy, but do you know what else is not easy? -  being excluded, abused and overlooked because of the colour of your skin.  
"They are too young to recognise race." This is a common but inaccurate comment frequently made about children in the Early Years. 
Did you know…? 
by 3 months of age, children are drawn to faces that share the same race as their main caregiver 
at the age of 2 years, children use race to reason about people's behaviours 
by 30 months, most children use race to choose playmates 
expressions of racial prejudice often peak around 4 and 5 years of age 
"Young children notice and think about race. Adults often worry that talking about race will encourage bias in children, but the opposite is true. Silence about race reinforces racism by letting children draw their own conclusions based on what they see. Teachers and families can play a powerful role in helping children of all ages develop positive attitudes about race and diversity and skills to promote a more just future – but only if we talk about it!"  
The Children's Community School, 2018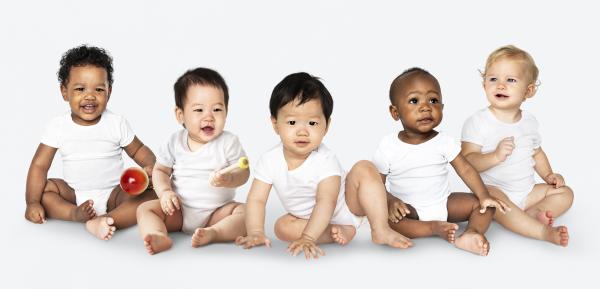 "We talk about racism when an incident occurs." This is like saying we don't put a speed limit in place until someone gets hit by a car. Talking about racism should be seen as a preventative rather than a consequence. The challenge can be how to initiate these conversations and luckily for us, at last, there are resources available to support this. The tiney guide to becoming an inclusive, anti-racist early educator is free to download and provides guidance on celebrating diversity, promoting inclusion, and challenging racism and all forms of prejudice. 
There has been an increase in children's texts available that explore race, culture and ethnicity both factually and through non-fiction. If you have obtained any new resources, how accessible have you made them? Are you 'saving' them because they are shiny and new? How is that going to help start conversations if they are only pulled out periodically to expose children to this concept? Imagine having a different colour skin to your peers and the only time that you see any resources representing your community is during the 'celebration' topic or when someone else in the class has excluded you from a game for the way you look.  
'Children learn and develop well in enabling environments with teaching and support from adults, who respond to their individual interests and needs and help them to build their learning over time.' Statutory Framework for the Early Years Foundation Stage, 2021. Therefore, resources should be available and accessible for children all the time. This will encourage children to be curious and ask questions and adults will be able to engage with children more appropriately.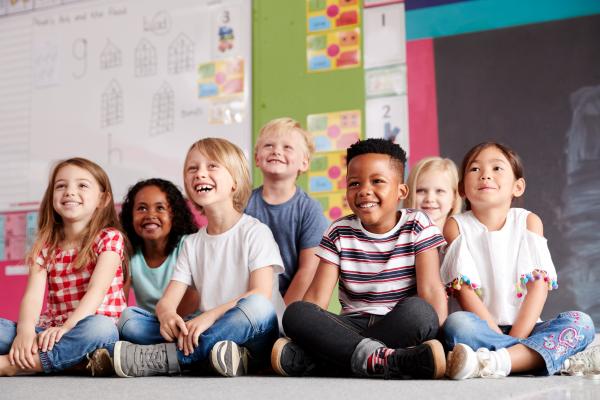 "We cannot just introduce diverse books and media. We have to model these behaviours and dismantle and contest racism and ingrained biases in our own words and actions."  
Pragya Agarwal, Wish We Knew What to Say: Talking with children about race, 2020
"We treat everyone the same." If you gave everyone the same cake, would you expect them all to eat it? Including the person that is allergic to eggs, that you know the cake was made with. Or would you offer an alternative that did not contain eggs? With the EYFS reforms there is even more an of emphasis that all adults should have a secure knowledge of the children they are working with. Whilst allergies might be difficult to identify, colour and ethnicity is much more obvious. Being 'colourblind' is not an option and should not be promoted. Celebrating differences whether that is skin colour, interests, hair style or skill set brings attention that to the fact that every child is unique.   
To ensure you are fully meeting the needs of every child you must be reflective of not only your practice but of your full being.  Ask yourself… 
are your biases/stereotypical ideas impacting on how you interact with children?  
is this having an impact on how you support children or the assumptions you make about their attainment?  
do your cohort truly see themselves within the learning environment and not just through tokenistic displays and 'festival/celebration' topics?  
These are difficult questions to ask yourself, but they are important and require a level of honesty you might not have faced before. It is OK to feel uncomfortable and upset. This is part of the process, consider it an internal therapy if you like. What is not OK is not doing 'the work' and by now you should know that 'the work' is what will enable you as a practitioner to recognise injustice and be able to talk to children about racism.  
If you are looking to improve equality, diversity and inclusion in your EYFS provision, you might be interested in the new HfL Equality and Diversity audit. For further details please contact earlyears@hfleducation.org
---
References: 
Tiney - Our guide to becoming an inclusive, anti-racist early educator 
The Children's Community School, 2018 
Pragya Agarwal, Wish We Knew What to Say: Talking with children about race, 2020  Publisher: Little, Brown Book Gr