We can help you make sure that your school or academy offers the best support for all disadvantaged and vulnerable students.
Schools and academies are under increasing pressure to better support vulnerable children and young people and close the education gap for disadvantaged pupils. But we know that this isn't always easy and comes with unique challenges.
Why choose HFL?
We know that supporting disadvantaged and vulnerable students isn't just a nice to have but a legal requirement. Under the Equalities Act 2010, all schools and academies must eliminate discrimination and harassment and provide equal opportunities for disadvantaged pupils. This includes students with protected characteristics like disability, gender, sexual orientation and religious beliefs, as well as young carers and pupils with other challenges.
Every child or young person's situation is different, just as every school is different, so we know that providing the right support can be challenging, and there's no single solution.
We understand that disadvantaged and vulnerable pupils have hugely varied and sometimes complex needs. That's why we provide training and consultancy support tailored specifically to your educational establishment and students.
Working closely with headteachers, governors, teachers and education practitioners, our team of wellbeing, equality and SEND experts can help you create, implement and embed procedures to help you keep your students safe and protected — whatever their needs.
At HFL, we're committed to helping schools overcome the challenges faced when supporting vulnerable or disadvantaged students. Our advisers offer bespoke in-person and remote training, live conferences, and a mix of face-to-face and digital training courses on SEND and equality.
Experts in special educational needs
Our highly skilled SEND advisers work in partnership with schools to ensure adherence to the SEND Code of Practice and to improve progress and outcomes for pupils with special educational needs and disabilities.
By working with our expert SEND advisers, you can benefit from:
a collaborative, student-centred approach 

an exploration of your school's SEND provision using the Hertfordshire SEND Benchmark and Planning Tool

audit and action planning using aptGO, an innovative audit and planning tool designed to assess and help improve special education practices

specially designed SEND courses for leaders and staff

training opportunities in partnership with Eastern Partnership UK (Send)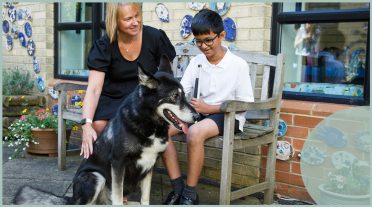 Making sure you meet the Equalities Act
We know the importance of meeting your statutory obligations under the Equalities Act 2010. That's why we've created specific equalities training and consultancy services to help you do that.
---

Our highly knowledgeable wellbeing advisers can provide you with all the support you need. We'll help ensure you adhere to statutory requirements and deliver effective equality practices that protect your students from discrimination, victimisation and harassment. Contact us today to find out how we can help you.