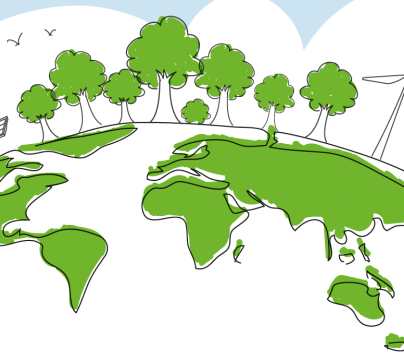 Schools Environmental Sustainability Conference
Fully funded for senior leaders   
Heads, Governors and School Business Managers are invited to the inaugural Schools Environmental Sustainability Conference. We will explore why developing and delivering on a robust sustainability strategy matters with so many competing interests for school leaders. We will be joined by leaders from the DfE and HCC who will outline their respective strategies and what this means for schools. We will provide schools with a framework for developing Action Plans and such that attendees leave the session with a realistic and achievable roadmap. The session will conclude with a panel Q&A to share best practice and thinking.   
Speakers 
Introduction: Charlotte Mendel, author, environmental activist and a trained EN-Roads facilitator 
Schools are faced with numerous competing pressures from maintain and improving standards, to keeping their schools running through a pandemic to balancing budgets against huge inflationary increases. Schools have a crucial role in addressing the climate emergency from mitigation to adaption to educational. However, carving out the time to lead the organisational change that is needed to address this agenda is increasingly out of reach. In a world where despite the impacts of climate change being felt now, politicians continue to stall effective action, why should school leaders make this a priority? How do school leaders best inspire the required organisational change among pupils, parents, staff and Governors? How do you create a culture of action? What can school leaders do about the areas in which they have no power e.g. investment required in buildings? What difference can school leaders really make? 
What does the environmental agenda look like in schools, settings and trusts? 
Jo Heneker, Sustainability consultant 
This session will set the scene for environmental action planning in schools, settings and trusts. Jo will look at the global, national and education environmental targets, setting-out what is expected of leaders and when. Jo will introduce the DfE's climate change strategy and what it means for schools. explore action that will be prescribed and where leaders will have freedom to lead the agenda within the context of their school, setting or trust. Jo will use examples of where a range of organisations have been successful in mainstreaming action on climate change and sustainability into their strategic plans.  
The governance of environmental leadership 
Jo Heneker, Sustainability consultant 
Inspired to take action, how do we ensure that action on climate change is an integral part of school life and not just an add-on. How can schools, settings and trust structure governance with a big and a small G to ensure that this agenda gains and maintains momentum? This session will take the form of practical hints and tips.  
HCC climate strategy
Simon Newland and Julie Greaves, Hertfordshire County Council
An overview of HCC's climate change and sustainability commitments and how these relate to school, settings and trusts. HCC will share how they will support schools, settings and trusts to achieve net carbon zero including through capital plans and investments.  Polls exploring the support that schools require to achieve both the DfE and HCC's goals. 
DfE and HCC climate strategy and action plans
Gareth Lavan, DfE Policy Lead, - Climate Action Planning and Sustainability Leadership
Panel discussion
Panel Discussion with Catherine Tallis, HFL Education and speakers. 
Sustainability Leads Network
As part of HFL Education's CSR commitment, we have launched a Sustainability Leads Network. The purpose of the network is to build advocacy, share tools and inspire through the sharing of best practice. Schools can nominate anyone as their Sustainability Lead, no prior knowledge is necessary but a commitment to and passion for the environment and sustainability will be helpful.
Meetings will take place every half term. For more information please visit the HFL Education hub.
For further information or help with booking please contact training@hfleducation.org or call 01438 544477