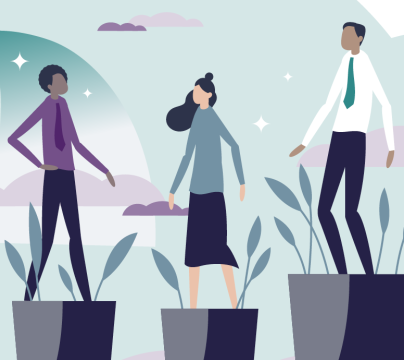 Post-16 Conference: Leading an Inclusive Sixth Form
Contact details
Training and Events team
This year's conference will bring together leading national experts and practitioners in Post-16 education to explore the leadership of an inclusive sixth form.  
The conference will support current and aspiring Post-16 leaders keen to embrace equity, diversity, and inclusion and provide them with the confidence and tools to be able to articulate their commitment to implementing change within their organisations and to create an inclusive sixth form. Delegates will have the opportunity to gain strategies to:  
lead an inclusive sixth form that can lead to improved learner outcomes 
achieve a thriving culture of high academic expectations, high challenge and high reward 
develop sixth form curriculum leadership expertise. 
As always, our conference will also provide current and aspiring school leaders with the opportunity to gain a clear overview of the changing Post-16 landscape, in addition to addressing the specific challenges in accurately implementing effective teaching and learning strategies for all Post-16 learners. 
Delegates will be able to meet, share ideas and approaches on sixth form practice and innovation, and become updated by listening to presentations from successful and experienced senior leaders from the Post-16 sector. 
Event programme 
Keynotes 
Our keynote speakers will be: 
Kevin Gilmartin, Post-16 specialist, Association of School and College Leaders (ASCL) 
Charley Fowler, UK Education Lead and Area Manager at Unifrog 
Lisa Goodship, Educational consultant 
Workshop programme 
Delegates will have the opportunity to tailor their CPD experience by attending a range of high-quality workshops covering a broad range of topics, including T levels, effective learning habits, post-18 progression and student wellbeing. 
VESPA – how to develop effective learning habits in all students 
Student Breakthrough - mental health and wellbeing 
Bold Voices - gender inequality and cultures of gendered violence 
Hertfordshire Local Enterprise Partnership (LEP) and HFL Education – supporting students in applying for apprenticeships  
The Education and Training Foundation (ETF) and The Broxbourne School -  running T levels  
Clare Green, Head of Sixth Form at Northampton School for Girls – creating a culture of inclusion 
By choosing the workshops that will support their school's and students' specific needs, delegates will have the opportunity return to school with a renewed refocus on pedagogy, curriculum and assessment to create a high-performing culture for 16-19 students. 
Exhibitors 
A selection of companies and suppliers specialising in supporting Post 16 settings will be exhibiting during the event.  
Who is this event for? 
Post-16 Senior Leaders, Heads of Sixth Form, Heads of Year 12 and 13 and those with responsibility for Teaching and Learning in the 16-19 phase who are committed to creating a more diverse and inclusive sixth form.