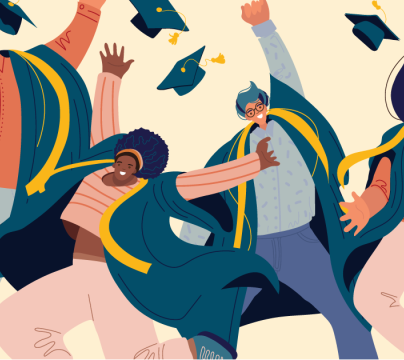 Advancing Access Teacher and Adviser CPD Conference
A free conference for Post-16 teachers, careers advisers and careers leaders delivered by HFL Education in collaboration with Advancing Access and Luton Council and bringing together leading national experts and practitioners from 14 Russell Group universities. 
The event will help you keep abreast of the latest developments in higher education which will affect your students and allow you to hear first-hand from university staff from across the UK, through a programme of keynote speakers and workshops.  
Advancing Access events enable teachers, careers advisers and careers leaders to support more of their students to progress to some of the UK's most competitive universities. The event will be attended by staff from at least 14 different Russell Group universities. Attendees will be able to take part in CPD breakout sessions, visit university exhibition stalls and network with colleagues. 
The universities attending:
University of Birmingham 

University of Bristol 

University of Cambridge  

Durham University 

University of Edinburgh 

University of Exeter 

University of Liverpool 
University College London 

Newcastle University 

University of Nottingham 

Queen Mary University of London 

University of Sheffield 

University of Southampton 

University of Warwick
Conference programme  
The event will be attended by David Bell, Programmes Manager for University Access and School Engagement at The Sutton Trust, and an update from Sam Skyes, Digital Learning Manager from UCAS on the competitve landscape, references and apprenticeship and mucn more. Delegates will can tailor their CPD experience by attending a range of high-quality workshops delivered in collaboration with representatives from universities across the Russell Group. 
Workshop programme 
Delegates will be able to take part in 3 out of the 5 sessions detailed below.  
Supporting students to leave home and study at a Russell Group university 
Presented by Bethan Holloway-Strong, Undergraduate Admissions & Outreach Coordinator at Gonville and Caius College, University of Cambridge and Eva Dodding, Undergraduate Recruitment Assistant at the University of Bristol 
Looking forward - how can choices at 16 impact university and future career choices? 
Presented by Lucy Brooks, Widening Participation Officer at the University of Warwick and Jack O'Toole, Student Recruitment Manager at Newcastle University 
Understanding contextual admissions processes 
Presented by Jen Barton, Student Recruitment Manager at Durham University and Claire Churchill, Outreach Manager at the University of Birmingham 
Creating impactful encounters with HE throughout secondary school 
Presented by Jess Spurrell and Caroline Handy from the School-University Partnership Team at the University of Southampton and Pete Bruce, Head of Student Recruitment Outreach at the University of Nottingham 
Supporting students to decide between degree apprenticeships and traditional university degrees 
Presented by Hugo Ault, Admissions and Recruitment Officer at Queen Mary University of London and Shona Whatford, School and College Engagement Officer at the University of Exeter 
To register your FREE place and select the CPD sessions you wish to attend, please complete the Advancing Access online booking form: 
Advancing Access Conference - Hertfordshire Development Centre (Summer 2023) registration 
Please note that places are limited and will be allocated on a first come, first served basis. Those registering once spaces have been filled will be added to a waiting list. 
For further information about Advancing Access, please visit their website: Advancing Access 
For further information or help with booking please contact training@hfleducation.org or call 01438 544477