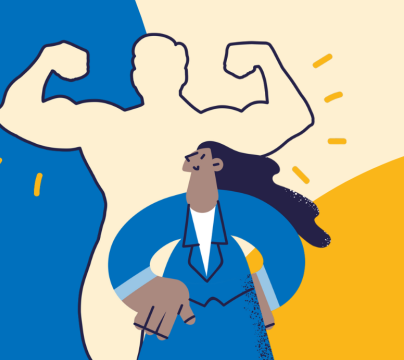 The 2023 Hertfordshire Primary Headteachers' Conference
Courageous curriculum, courageous leadership  
This three-day annual residential conference is planned by headteachers, for headteachers and, due to popular demand, this year's conference will be taking place closer to Hertfordshire, at Center Parcs Woburn, to enable more Hertfordshire primary headteachers to attend their conference.  
The theme for this year's conference will focus on leadership and designing and adopting a bespoke curriculum to meet the unique needs of the pupils in your school.
"Curriculum is fundamental to schools. It is also fiendishly complex."
Christine Counsell, Affiliated Lecturer, University of Cambridge and author.*
This year's programme will include: 
keynotes from some of the UK's leading educational specialists giving their insights into a rich and diverse curriculum 
a programme of 8 workshops. 
networking opportunities 
a marketplace with over 30 exhibitors 
new headteachers welcome reception  
Gala Dinner 
Wellbeing Friday  
a choice of accommodation options 
a choice of 5 ticket options
Venue: Center Parcs, Woburn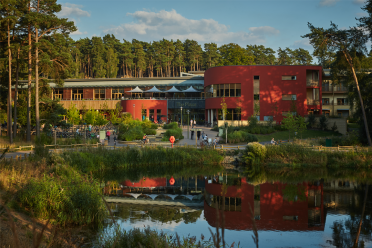 We have 8 workshops alongside a full day of networking and an exhibitor marketplace. You will be able to select which workshops you would like to attend in advance.  

Workshop themes will include: assessment, curriculum in the Early Years, HR and people management, Curriculum for pupils with SEND, academisation and more. The final workshop programme will be announced shortly. 

On Wednesday there will be a full marketplace of over 30 exhibitors. During the day there will be a number of networking opportunities for people to meet and discuss all your schools' requirements and meet colleagues new and old from across Hertfordshire.  

All new to Hertfordshire headteachers will be invited to join a welcome session with the opportunity to get to know their peers. This will be available with a Full Ticket or Day Ticket options.  

We will be joined by some of the UK's leading educational specialists to inspire you as they offer insight into a rich and diverse curriculum. 

David Chabeaux, internationally renowned speaker, cultural innovator, film actor/producer (Peaky Blinders, Gold, Bulletproof, Hollyoaks, Red Rose), and history-making musician
David is a "chameleon", the very embodiment of change and a leading global figure in its practical application.
Keynote: 'Why music matters most.'
Adele Darlington, Art Consultant and EYFS teacher
Adele has over 20 years experience teaching in primary schools. She has a true passion for art and design and now shares her knowledge, creativity and enthusiasm with teachers and pupils in schools all over the country. Adele is the author of the Bloomsbury title '100 ideas for Primary Teachers: Art' and is currently working on her second book 'Primary Art in Action' for John Catt Publishing.
Keynote: 'Putting art at the heart - the precious jewel in curriculum thinking.'
Jane Turner, Associate Professor, Director Primary Science Quality Mark
Jane is director of the Primary Science Quality Mark, based at the University of Hertfordshire, series editor for Harper Collins Snap Science, recent chair of the Association for Science Education, and a consultant to the DfE, BBC, EEF, Wellcome Trust, Learned Societies and industry on primary science assessment and curriculum. 
Keynote: 'A primary science curriculum that matters: for children, for teachers, for schools, for society,  for our planet – now and in the future.' 
Daniel Hartley, Education Consultant and Leadership Coach/Mentor 


Dan has been in education for 14 years, with over 7 years as a senior/executive leader, including experience of key stages 1-5. Daniel now works with schools and leaders on embedding formative assessment, curriculum design and SEND. Daniel has also published articles on teaching and learning in History. 


Keynote: 'Key principles for an effective history curriculum'   
Emma Turner, Education, Leadership and Curriculum Specialist and Author  


Emma has worked in primary education for 25 years, 17 of those in school and trust leadership roles. She currently works part-time for a West Midlands MAT as deputy director of education. Alongside this role she is also an author of 5 best-selling education books, co-hosts the John Catt Educational Podcast with Tom Sherrington, and is a regular speaker at national and international events. Emma is a fellow of the Chartered College of Teaching and an advisory board member for the global equality collective.   


Keynote: 'Leading an effective and inclusive interconnected primary curriculum'   

As always, this will be a formal occasion with a drinks reception, three course meal, live entertainment and our popular annual quiz.  This year the 'Full Ticket' and 'Thursday tickets A & B' will include the Gala Dinner. 

For all delegates joining with a Full Ticket, you will have the opportunity to take part in a number of wellbeing activities on the Friday.  These activities can be booked in advance and will vary in activity level so there will be something to suit every ability and want.  These activities will range from pottery painting to tree top climbing. Treatments at the Aqua Sana Spa are also available to book. 

The subtropical paradise pool is available to all with accommodation for the duration of your stay, as are the beautiful grounds for a more restful and relaxing stay.  

With state-of-the-art conference facilities, and set in 400 acres of woodlands, Woburn Center Parcs offers an escape from the day to day.  

Please note that although there are clear and flat pathways linking all areas, suitable footwear is recommended during the day. Accessibility around the site can be arranged in advance for any that require assistance. Further information about Woburn's Accessibility Policy is available on their website. 

Download their full site map and watch this video for further details about the venue, or visit the Center Parc Woburn website.

Accommodation on site for the Conference will be in shared 2 and 3 bedroom Executive Lodges.  These are fitted and decorated to a very high standard and all bedrooms are en suite and will be single occupancy. 

Each Lodge has a shared kitchen, living and dining area and garden space and guests will be able to choose who they share with where we can accommodate this. Anyone purchasing a ticket that includes accommodation will receive a follow up email to express their preferences to lodge and sharing.

There are 5 ticket options for you to choose from, please visit the HFL Education Hub for prices and to buy your ticket. 

The Full Ticket  
Access to all workshops and exhibitor marketplace on Wednesday, full day of conference on Thursday, Gala dinner on Thursday evening, Friday activities and 2 nights' accommodation.  

Thursday Ticket A  
Access to the full day of conference on Thursday, Gala dinner on Thursday evening and accommodation on Thursday night.

Thursday Ticket B 
Full day of conference on Thursday, Gala dinner on Thursday evening - NO ACCOMMODATION 

Day ticket for Wednesday 
No accommodation 

Day ticket for Thursday 
Access to the full day of conference only. This does NOT include the Gala dinner on Thursday evening or accommodation. 
Recordings
This year's event will not be live streamed.  There will be no digital option available as we would like to encourage as many to join in person and experience the conference in its entirety.  
For all booking enquiries, please contact training@hfleducation.org 

 *Source: Christine Counsell, Affiliated Lecturer, University of Cambridge and author.  "Blog| In search of senior curriculum leadership: Introduction – a dangerous absence" (2018)